View our Products
Position Logic GPS tracking solutions are hardware independent and can be used with any device
Our GPS tracking system is the most powerful in the industry. With our hosted solution, it's also one of the easiest. We customize our GPA tracking platform to your needs, brand it to your identity, and run it on our servers. We'll take care of the GPS system management, so you can focus on selling to your clients and providing customer service.
View our plans
Plug & Play
---
SKY-OBD Live GPS Tracker
30 Second Install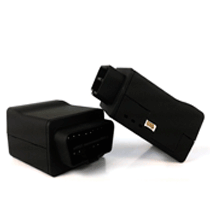 SKY OBD tracker is a small GPS tracking device that plugs directly into the OBD port of any vehicle. No tools or wiring required. Simply plug the tracker in and you're set to go.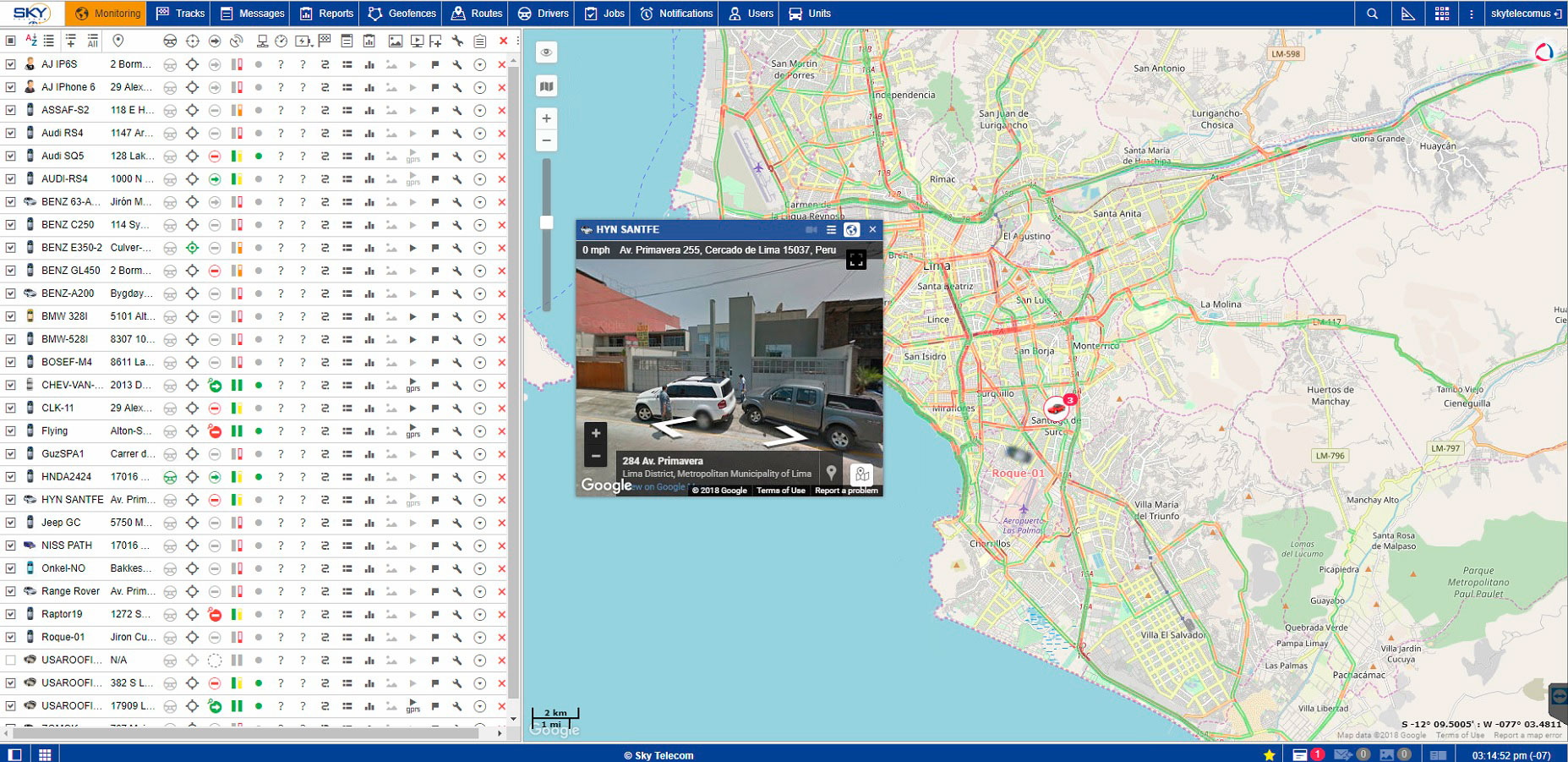 Easy to use live GPS Tracking
After plugging in your SKY-OBD unit your installation is complete. Your device will automatically start reporting every time the vehicle is switched on and will continue reporting based on your service plan.
Simply log into the web portal and view live or historical tracking at any time. Access tracking from Computers, Smartphones, Tablets, or other web enabled devices. There is no limit on how often you can view your trips.
At SKY OBD we make GPS tracking simple and easy to use. We know there is no one size fits all. So we give you the option to pick your own service plan, change plans or cancel at any time.
Speed Alert
The device can be set to alert you when the vehicle exceeds the posted speed limit of whatever road it is currently travelling on.
Speed Threshold
The device can be set to alert you whenever the vehicle exceeds a certain speed.
Harsh Braking
The device tracks the rate of deceleration of the vehicle, a major indicator of aggressive driving, and alerts you when the vehicle exceeds a safe threshold.
Rapid Acceleration
Another major indicator of aggressive driving, the device also tracks the rate of acceleration of the vehicle and alerts you when the vehicle exceeds a safe threshold.
Geofence
The device can be configured to alert you when the vehicle travels into, out of, or both in and out of a customizable area. This can be useful for tracking employees with specific locations they must visit, or a teen driver on their commute to and from school.
Maintenance Alerts
Easily schedule maintenance reminders at regular intervals by either time passed or miles traveled for each vehicle. This feature makes it easy to keep on top of maintenance for both individual vehicles and fleets of any size.
Tow
The device can be set to alert you whenever the vehicle is being towed, meaning that it is being moved while the ignition is off.
Idle
The device can be configured to alert you when the vehicle has been left stationary with the ignition on, which can be expensive and wasteful.
Check Engine
The MT-OBD device can detect when your vehicles Check Engine light is on, and sends you the specific engine code so that you can easily diagnose the problem.
Ignition Events
The device instantly tracks when the vehicle turns on and off.
Tampering
The device can be set to alert you whenever it regains power after it has previously lost power i.e. the device was unplugged and plugged back in.
Battery Backup
Battery Backup devices provide up to an hour of power when unplugged, and will immediately alert you when they have been tampered with. OPTIONAL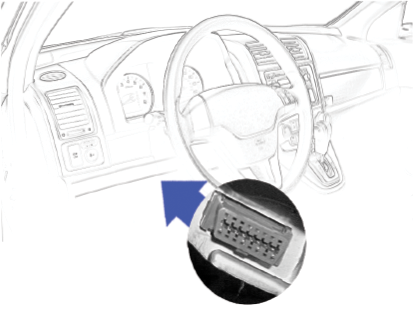 Your OBDII port is located right under the dash. Simply plug in and activate!
* All passenger vehicles and lightweight trucks manufactured since 1996 are equipped with an OBD port that can be easily found within 3 feet of the steering wheel.
Size 1.8 X 1.5 X 1 inches
Simple plug & play install
"Lifesaver!!"
---
Love this thing! Put in my teens car and found out she was speeding all over. 97.5 was top speed recorded before we put the kabash on her. We would have never known! Well worth it if you have a teen. BTW, our teen is a good kid with straight A's so we thought she would be smarter than that, but I guess late to work trumped good sense.
"I highly recommend the $20 per month"
---
I purchased this to track my 18 year old daughter who seems to have a lead foot. I highly recommend the $20 per month, one minute plan. This allows me, my wife and my daughter to receive text messages when any published speed limit is exceeded by 8 mph. I also set it to send all involved a text when a top speed of 70mph is exceeded.
The first week was rough, but she did slow down especially when she realized that Mom gets a text with the exact location of her car as a result of her speeding. This is a must have for only $20 per month, to have a detailed picture of where your teenager is, has been and how fast.
"Device takes 5 seconds to plant and service is easy to activate."
---
I bought this device to track my girlfriend's car. Here is how easy it was to install. I popped the GPS Tracker unit into the OBD port of my girlfriend's car while she was in the car with me and I was driving. OBD ports are on all cars made past 1995 and they should be within reach of the driver - usually under the steering wheel and is basically hidden. The OBD port is powered all the time, so you will know if the device has been purposely or accidentally removed.
"FIVE STARS!!"
---
Works great, can keep track of my guys and truck at all times of the day.
"I love that I know where she is at all times"
---
This is a must have for anyone with a teenager!! We prepaid for 6 months and go the 1 minute updates for almost the same price as the 15 minute. I love that I know where she is at all times. And now that she know we are watching, she is more careful about where she goes! It also tells you what speed they were traveling, which is very helpful since teenagers thing they are invincible!!
"Works Great and software very intuitive"
---
Works Great and software very intuitive. Works with my IPAD or PC. Is scaled to start at a low cost (15 min checks) all the way up to I want to where the car is every minute. Very easy to install.
OBD Extension Cable - $9.99
By eliminating the traditional round cable and replacing it with a flat flexible ribbon and low profile J1962 OBD II port connectors we have created a cable with the largest amount of flexibility ever! The cable can be bent to the left or right, under, over, or around just about anything.
Learn More
OBD Replicator Cable - $34.99
The replicator cable will essentially allow you to have two working OBDII ports. This is extremely useful for anyone who needs to always have an available port, while the other is in use.
Learn More
OBD WITH BACKUP BATTERY - Upgrade device for only $20.00
Built in battery allows the device to report instantly when disconnected. Device continues to report for up to an hour.